The old sewing machine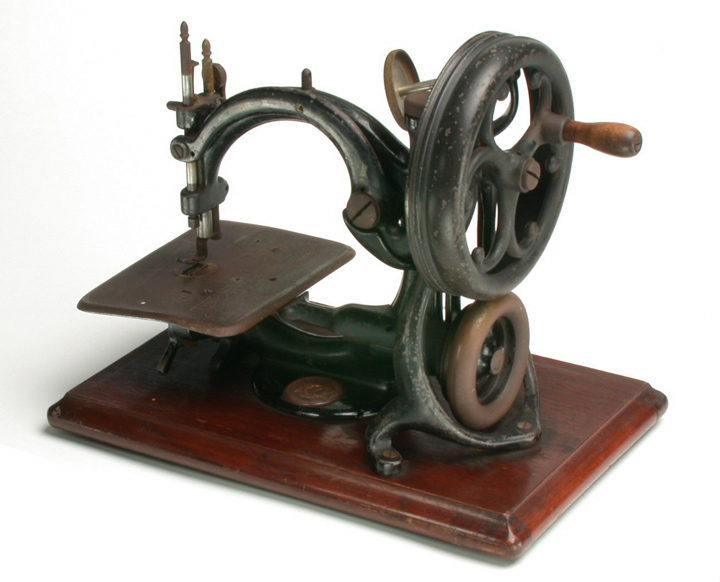 Over the past few years a programme called "The Repair Shop" has been shown on the BBC.
People bring in objects, sometimes family heirlooms, sometimes reminders of history, and the craftspeople at The Repair Shop fix them, always beautifully. The articles range from teddy bears to toys, furniture to musical instruments, and no matter what condition they arrive in, they leave restored and alive once more.
One of the shows (Series Five, Episode 27 if you are in the UK) featured a sewing machine like the one pictured. (courtsey of Islington Library Service at www.iels.org), and, while it was being fixed and cleaned, I remembered an incident that started a lifelong passion for sewing machines.
In the 1970s we lived in a house in Hillside, Bulawayo in Zimbabwe. It was a large house and at the bottom of the garden at the back was our garage. A small part of the garage was sectioned off and turned into a museum for me and my chums to use, and we had all sorts of things on display. Pride of place though was a sewing machine that I had found one day, discarded in the back yard.
It was a Singer machine, rather like the one pictured right, but was no longer working, having been buried in the ground for fifty years or so. I remember the joy of finally managing to free the wheel a little so that it turned!
Now, forty-something years later, the memory of finding this little piece of history has returned. It probably never left because we actually have an old Singer in the studio, and more than one from the 1960s. They are solid, reliable pieces of equipment, simple in their stitches but elegant in the execution of their job. I wonder if the one we had all those years ago is still around and delighting another child...